---

Roubion, San Ramon, John Laing Homes
Estate Collection - new homes
Articles on Roubion
Builder/Architect Magazine (Great Bay Area Edition)

Roger Menard, Northern California President, John Laing Homes (Photo by Bruce Schneider)
Roubion Model Homes For Sale
By the time we came by to see the Roubion Models, two of them were still for sale Residence 1 and Residence 3. Residence 5 had already been sold. The below info is from September 28, 2007.
Residence 1 model: Unfurnished $3078309, Furnished $3238363, Monthly leaseback 1% per month for 1 year.
Reisdence 3 model Unfurnished $3172750, Furnished $3350655, Monthly leaseback 1% per month for 1 year.
Please call Roubion home counselors: Sheila Donald and Mia Solmssen at 925-837-7503 for more information
High atop Norris Canyon sits Roubion, neighbors with Toll Brothers
Roubion Residence 3 Model Home



---
Roubion Residence 5 Model Home


---
Roubion Residence 1 Model Home



---
Purpose of this Roubion, San Ramon website
This is written in a blog format. We frequently write about experiences that impress us throughout our lives, and in the same blogging style, we hope to share some infomation that we learned. This info resides on Dr. Tammy Wu and Surgical Artistry's computer server.
visitors to this Roubion, San Ramon web page.
© Surgical Artistry, Inc 2007. This San Ramon Rubion web page was made by Calvin Lee. Last updated: 10/07/2007. Images of Roubion, Roubion's new houses in San Ramon belong to Roubion / John Laing Homes. This is an unofficial website for Roubion, please visit their official Roubion websites. We are not affiliated with John Laing Homes or Roubion or Toll Brothers. San Ramon Notes page. Variations in spelling: Rubicon, Rubion, Rouboin, Rubin, John Lang, John Liang, San Ramone.
---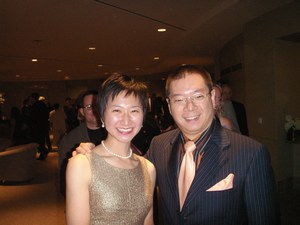 Dr. Tammy Wu (Plastic Surgery), and Dr. Calvin Lee (General Surgery)
at the Gallo Center For the Arts Founders Reception 2007.
Dr. Wu and Dr. Lee are also founders of Surgical Artistry, Inc.

To schedule an appointment,
please call (209) 551-1888
or email staff [at] surgerytoday.com



Surgical Artistry Inc.
T. Tammy Wu, MD - Plastic Surgeon
Calvin Lee, MD - General Surgeon, Acupuncturist
Christine Landrum - Aesthetician

2336 Sylvan Ave. Suite C
Modesto, CA 95355

(209) 551-1888


Our Plastic Surgery office in Modesto, CA

Call us: (209) 551-1888
Write us:staff [at] surgerytoday.com

Tammy Wu, MD - Plastic Surgeon
Calvin Lee, MD - General Surgeon







Cosmetic Surgery Expertise includes:
Breast augmentation / Breast implants
Tummy Tuck / Abdominoplasty
Liposuction / Body contouring
Thigh lift / Buttock lift
Face lift / Neck lift





Our Surgical Artistry, Inc web pages:
[Modesto Plastic Surgery with Dr. Tammy Wu] [New to Modesto?] [General Surgery] [Veins]
[Acupuncture / Alternative Medicine] [Breast Implant FAQ] [Beyond Nip Tuck] [Docs Play the Pops]